When Unimaginable Things Happen
Another Way for week of March 11, 2022
When Unimaginable Things Happen
I wanted to write about Ukraine and the deep sorrow I feel for everything that so many folks are going through in this terrible time: innocent children, worried wives, the elderly, and the poor guys left behind to fight. It truly seems unbelievable. But what can I write or say?
My friend, who I first met 52 years ago, was resting at the side of the pool at the wellness center where we both go and are thankful for the availability of water "therapy." She had her eyes closed. I know that's a sign not to strike up a conversation. Most of us—if we don't feel like talking—use the closed eyes to signal: I'm resting, meditating, not in the mood to talk, just being quiet.
When she finally opened her eyes and saw me nearby, she smiled and said she was just trying to "be." To breathe deeply, let the mind go blank, to rest in the presence of God. I don't recall her words exactly, I wasn't taking notes, but I deeply appreciated her sharing her thoughts and moments with me.
We met when we were both entering a Mennonite voluntary service program over 50 years ago, something my father had encouraged us to do. We were roommates during our orientation and even though we have not been close in recent years, her spirit spoke to me that morning as we both were mourning inwardly over the horrible war proceeding in Ukraine.
"I'm leaving it in God's hands; God is God," she noted.
As I was contemplating her example and wisdom, the next day the same kinds of truths spoke to me again in a devotional book I use, this one reflecting on Psalm 91 and "the reality that all people die … God is our protector, yet even true followers suffer. Why can't we quite make this fit? Because we are not God. We do not hold all the pieces of the puzzle" (Rejoice!, March 4, 2022, p. 10, by Barbara Krehbiel Gehring).
I have not been one to say or think that God has a purpose in things like war or the untimely death of a loved one. But when as humans we have no way to change or correct things that are out of our hands, I must ultimately trust in someone bigger than worldly powers.
One of my favorite Psalms, especially in times like these, is the promise and truth of Psalm 62:
"Find rest, O my soul, in God alone; my hope comes from him. God alone is my rock and my salvation; my fortress, and I will not be shaken. … Trust in God at all times, O people; pour out your hearts to God, for God is our refuge" (Psalm 62: 5-6; 8).
So what can we do? We can pray, pray as often as the news bombarding us comes to mind. We may not see answers immediately or at all, but prayer can be a comfort. We can know that God is as grieved as we are when world troubles threaten, or a loved one dies of cancer way to soon.
Reach out in whatever ways feel good to you to help. Send money? Make sure you send to or through an organization that you can trust. Clothing may be needed but often, far too much clothing is sent. Locally, donated food or water can offer sustenance and hope after disasters or in hard times.
What else? Work to be at peace with your own family and friends. Too often we also suffer from discord, arguments, and pettiness. Evil thoughts, comments, and arguments usually don't do any good, and cause a great deal of grief.
Instead, we should do all we can to lovingly foster understanding, forgiveness, and community. As Psalm 46:1 says, "God is our refuge and strength, a very present help in trouble."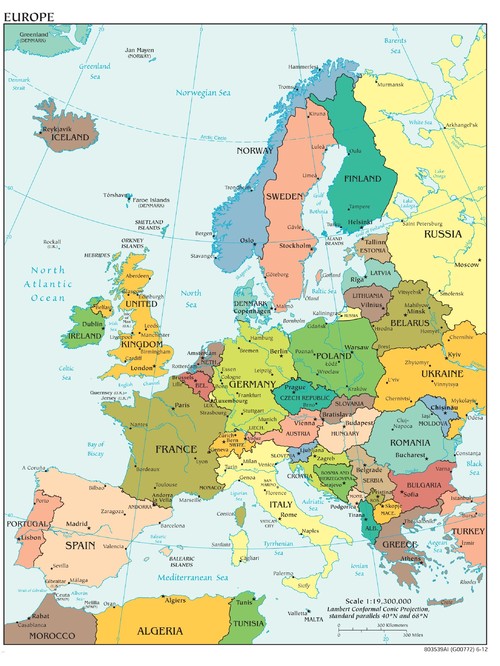 ***
Your thoughts? Write your prayers here?
***
How do you meditate, if you do? Share tips?
Comment here or send to anotherwaymedia@yahoo.com or Another Way Media, P.O. Box 363, Singers Glen, VA 22834.
Another Way is a column by Melodie Davis, in syndication since 1987. She is the author of nine books. Another Way columns are posted at FindingHarmonyBlog.com a week after newspaper publication.